Shivananda Vani by Swami Satwatananda
March 25 @ 5:30 pm

-

6:30 pm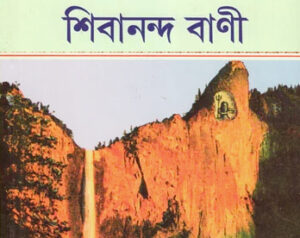 Shivananda Vani is a collection of spiritual teachings and discourses given by Swami Shivananda, one of the direct disciples of Sri Ramakrishna and a prominent figure in the Ramakrishna-Vivekananda movement. The teachings in Shivananda Vani are based on the Vedanta philosophy, which emphasizes the unity of all existence and the ultimate goal of human life as the realization of this unity.
The discourses in Shivananda Vani cover a wide range of topics, including the nature of the Self, the meaning of spiritual practice, and the importance of selfless service. Swami Shivananda also discusses the teachings and examples of Sri Ramakrishna, Holy Mother Sri Sarada Devi, and Swami Vivekananda, and offers practical guidance on how to apply their teachings to one's own spiritual practice.
One of the main themes of Shivananda Vani is the importance of developing a personal relationship with the divine, which Swami Shivananda refers to as "the Beloved." He emphasizes the need for spiritual seekers to cultivate devotion, surrender, and selflessness, and to approach their spiritual practice with sincerity, humility, and perseverance.
The teachings in Shivananda Vani are presented in a simple, direct style, and are accessible to spiritual seekers of all backgrounds and levels of experience. The book is regarded as a valuable resource for those seeking guidance on the path of spiritual awakening, and is widely read and studied by devotees of the Ramakrishna-Vivekananda movement and other spiritual traditions.