Ramcharitamanasa by Swami Purnajnanananda
August 14 @ 6:00 pm

-

7:00 pm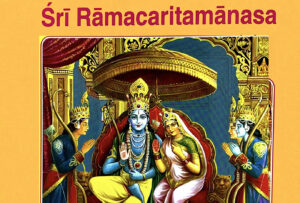 Ramcharitamanasa is an epic poem composed by the 16th-century Indian saint-poet Tulsidas. It is one of the most popular and widely read works in Hindi literature, and is considered a masterpiece of devotional poetry.
The poem retells the story of the Hindu deity Lord Rama, who is regarded as an incarnation of the god Vishnu. It is based on the Sanskrit epic Ramayana, but is written in the Awadhi dialect of Hindi, making it accessible to a wider audience.
Ramcharitamanasa is divided into seven books, each of which corresponds to a different phase in Lord Rama's life. The poem covers Rama's birth and childhood, his exile and separation from his wife Sita, his battles against the demon king Ravana, and his eventual return to his kingdom of Ayodhya.
The poem is notable for its vivid descriptions of characters and settings, its use of symbolism and allegory, and its emphasis on the themes of devotion, love, and service. It is also renowned for its musical qualities, with many of its verses set to traditional Indian melodies and performed as devotional songs or bhajans.
Ramcharitamanasa has had a profound impact on Indian culture and spirituality, and is regarded as a foundational text in the bhakti (devotional) tradition. It has been translated into many languages, and is still widely read and studied by scholars, devotees, and spiritual seekers alike. Its timeless message of love, devotion, and service continues to inspire and guide people around the world.