Mandukyaponishad by Swami Atmapriyananda
March 27 @ 5:30 pm

-

6:30 pm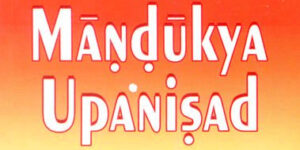 The Mandukya Upanishad is one of the shortest and most profound Upanishads, which is a collection of philosophical and spiritual texts in Hinduism. It consists of only twelve verses, yet it contains some of the most profound and profound philosophical concepts in Vedanta, particularly the Advaita Vedanta.
The Mandukya Upanishad focuses on the nature of consciousness and the relationship between the individual self (Atman) and the ultimate reality (Brahman). It presents a detailed analysis of the three states of consciousness: waking, dreaming, and deep sleep, and how they relate to the individual self and ultimate reality.
The Upanishad introduces the concept of "AUM" as the symbol of Brahman, and describes how it is made up of three syllables, each of which represents one of the three states of consciousness. It then goes on to explain that the fourth state of consciousness, known as "turiya," transcends the other three states and represents the ultimate reality of Brahman.
The Mandukya Upanishad also discusses the concept of Maya, which is the illusion that the world is separate from Brahman. It explains that the world is ultimately an expression of Brahman, and that the true nature of reality can only be understood through the realization of the oneness of Atman and Brahman.
The teachings of the Mandukya Upanishad have had a profound influence on the development of Hindu philosophy and spirituality, particularly the Advaita Vedanta. It is regarded as one of the most important texts in the Upanishadic tradition and is studied by scholars and spiritual seekers around the world. Its message of the ultimate unity of all existence continues to inspire and guide people on the path of spiritual awakening.